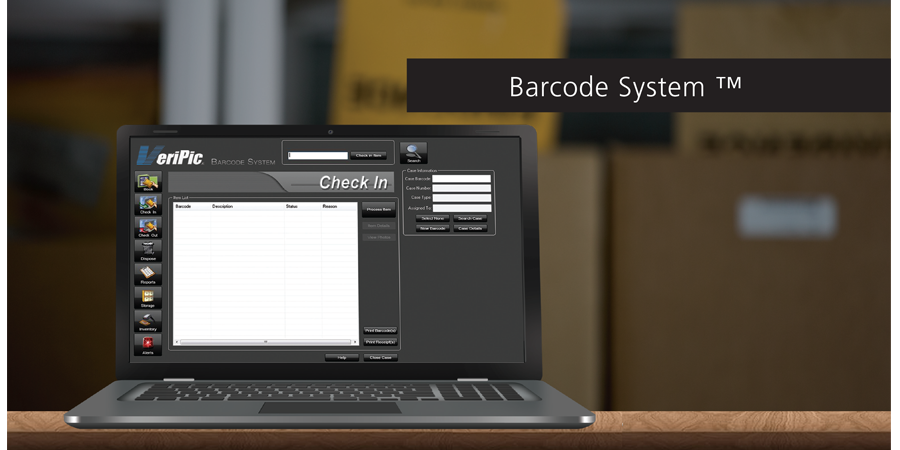 Have You Had an Audit Lately?
We know that upcoming audits can be daunting. Agencies of all sizes deal with physical evidence on a daily basis with evidence and property rooms stacked from oor to ceiling, and items coming and going every day. Maintaining accurate records of where that evidence is at all times is critical to your process, and knowing that nothing is missing is even more important. Using logbooks or spreadsheets to keep accurate records almost always leads to errors, making upcoming audits a nightmare.
Know Where Your Evidence Is with VeriPic
VeriPic's Barcode System makes tracking physical evidence an easy and accurate process so that you know where your evidence is at all times.
Accurately Manage Evidence Quickly and Easily
Generate Detailed Custom Reports on All of Your Evidence
Maintain Chain of Custody with our Audit Trail
Complete Self-Audits Quickly and Easily
Set Alerts for Evidence Management and Disposal
Manage Your Physical and Digital Evidence Together Seamlessly
Barcode Hardware Package
VeriPic's hardware package comes with a barcode printer and ribbon, corded and cordless scanners for easier evidence management and Mylar labels that are specifically designed to resist damage from heat, water, other environmental factors.