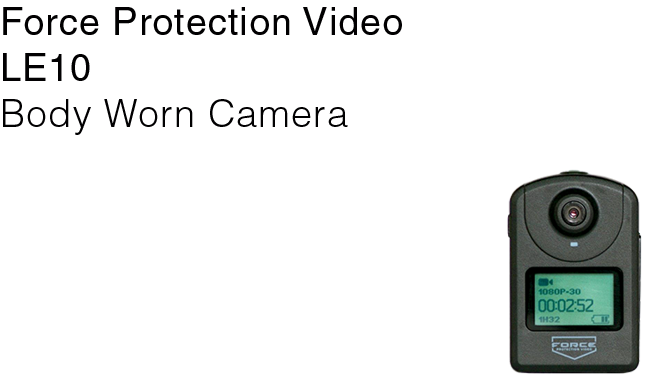 ForceProVideo LE10 – Camera
Mini & Portable: The smallest 1080P camera in the world, suits various applications.
Camera has 1 / 2.3 " sensor and can shoot in Full HD at 30 fps, and 8 MP photos with shutter speed of 8 fps in burst mode. In photo mode you can take pictures with delayed timer.
Three Resolutions: 1080P/30f, 720P/60f, 480P/120f. Slow motion capability at 480p/120 fps.
The lens on the LE10 is f 2.6 120 degree wide angle (can be adjusted by 4x zoom).
Built-in microphone and speaker will record and play sound simultaneously while recording video.
Specifications:
1 YEAR WARRANTY
Charging Time via USB – 2h (max.)
Service time of fully charged battery – 5h (max.)
Battery capacity – 500mAh
Remote control distance – 120M
Specification of USB – USB 2.0
Overall dimensions – 77 x 46 x 19 mm
Weight 59g
Working temperature -10″C-+50″C
Storage temperature -20°C-+60°C
Pixel Count – 8MP
Visual Angle – 136°
Video recording format – MP4
Audio Recording Format – WAVE
Photo Format – JPEG
Wi-Fi Distance – about 100M
Maximum Video Recording Time – about 3 hours
Maximum Audio Recording Time – about 4 hours
Operating Systems – Windows XP SP2 / Vista or above and Mac OS
Includes:
Dash Mount
Riot/SWAT Helmet Mount
Riot/SWAT Shield Mount
12V Charger Adapter
110V Charger
Download Cables
Storage Case
16GB Class 10 Micro SD Card
RF Shielded Evidence Storage Bag
When Purchased with the VeriPic Locker
All of the above plus:
VeriPic Locker Software
1 license of VeriPic® Locker
1 year of Software License Maintenance Agreement