MAXSUR is a nationwide provider of surveillance systems restricted to law enforcement, intelligence and defense customers. Systems offered include body worn cameras for patrol, covert audio-video devices for undercover operations and unmanned aerial vehicles for intelligence gathering, rescue and post incident documentation.
At its headquarters in the Austin metro area, MAXSUR provides system integration, equipment repair, law enforcement training and flight training with its thirty-five acre flight area.
The MAXSUR team is led by Steve Klindworth, its CEO and Jake Lahmann, its COO. Combined they hold 52 years of experience in the surveillance industry and are responsible for both techniques and technologies in use today, industry-wide. MAXSUR team members include veterans from law enforcement, military and the unmanned aerial system industry.
MAXSUR
www.maxsur.com
1 (855)778-6565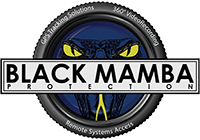 Black Mamba Protection specializes in Mobile Digital Video Solutions for Law Enforcement, Fire/Rescue, EMS, Pupil Transportation, Fleet Services, and Body-Worn HD Video Cameras.
BMP provides comprehensive hardware and software solutions using cutting-edge HD Video Vehicle Management Systems, 1080p Body Worn Cameras and Asset Protection.
By using the latest in wireless and satellite technology, our products and services not only fulfill the need to increase overall safety and security, we deliver results ideal to individuals, agencies and companies interested in vehicle management through in-car digital video and body worn camera solutions. We offer mobile technology bundles far beyond most current systems prevalent today. With our ability to integrate into the current architecture of systems already implemented, we have the capability to provide full end-to-end solutions or expand features and functions of existing installments without expensive replacements.
Black Mamba Protection
www.BlackMambaProtection.com
1 (888) 444-6290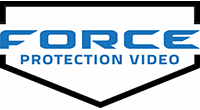 Force Protection Video is now in the business of selling body cameras. The Company's president, Paul Feldman has extensive background and ties with law enforcement, and as such, the Company now focuses its business on the sale of mini body cameras to law enforcement agencies. It does so through direct contact with these agencies to take advantage of Mr. Feldman's 30 years of marketing experience to law enforcement. In addition, the Company has established a web site at www.forceprovideo.com whereby customers can view the Company's products and place orders. We believe that given recent current events which have taken place between law enforcement agencies and the public, which has been widely reported by the media, there is a significant market for the Company's products. In late March 2015, the Company placed an order with a manufacturer in China for 1,000 action cameras, some of which were delivered in the first quarter of fiscal 2016 and have already been sold to multiple police agencies. In the first quarter of fiscal 2016, the Company received multiple orders for the LE10 camera System.
Force Protection Video
www.ForceProVideo.com
1 (855) 746-0245

Gatekeeper provides innovative, end-to-end video safety and security solutions for mobile applications including body cameras, in-car police video systems, school bus video and stop arm camera video enforcement systems, transit bus video systems, and airborne digital recording systems for military applications.
The Company is headquartered in Abbotsford, British Columbia, Canada, and its shares are traded on the TSX Venture Exchange under the symbol "GSI", on the OTC Markets under the symbol "GKPRF", and on the Frankfurt Stock Exchange under the symbol "1GK".
Gatekeeper Systems
www.gatekeeper-systems.com
1 (604) 864-6187

In this industry since 1999, Millenium Products, Inc. has over seventeen years history of serving clients, both private and government, world-wide. Our outstanding line up of Body Worn Cameras and In-Vehicle Camera Systems, partnered with VeriPic Software, provide a total Digital Evidence Management solution. Customer service and customer satisfaction are the pillars upon which our success is built. Our reputation as a "can do" company is reflected in our outstanding GSA "report card" and numerous word-of-mouth and repeat clients.
Millenium Products, Inc. is a CVE verified "Service Disabled Veteran Owned Small Business" (SDVOSB) GSA approved company with (3) three GSA Contracts, GS-07F-0231N, GS-07F-5791R, and GS-07F-0031W as well as (3) three TXMAS Contracts, TXMAS 6-560120, TXMAS 6-78080 and TXMAS 10-84050.
Millenium Products, Inc.
www.MilleniumProducts.net
1 (888) 901-7430

VIEVU is the largest body worn camera manufacturer for law enforcement with over 3,000 police agencies using their products. VIEVU cameras are tough, military- grade systems designed to be light weight and easy to use. VIEVU wearable video cameras significantly improve the efficiency of documentation and reduce paper work. Body worn video cameras increase accuracy and accountability in a wide variety of environments and help officers to do their best work without fear of having to defend against frivolous lawsuits or complaints.
VIEVU
www.vievu.com
1(888) 285-4548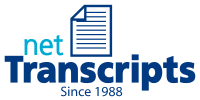 Net Transcripts is the nation's leading provider of secure Web-based Transcription and Translation services for Law Enforcement & Criminal Justice agencies – Specialists in fast, accurate, secure and confidential transcription of multi-speaker interviews, interrogations and single-speaker dictated report narratives for all types of Criminal and Internal Affairs investigations and Patrol. Currently serving hundreds of local, State and Federal agencies nationwide, Net Transcripts has an impressive list of references that have come to trust the proven investigative efficiencies, operational improvements and significant budgetary savings – all without any upfront investment or commitments of any kind.
Net Transcripts
www.NetTranscripts.com
1 (800) 942-4255

Panoscan Inc. is a manufacturer of the world's fastest digital panoramic cameras. Their unique, rotating cameras scan 360 degree images in a single pass and capture high resolution details. The images captured can be viewed as standard flat panorama or as virtual reality video files. Panoscan cameras allow for instant viewing without processing and provide law enforcement agencies with interactive panoramic photography.
Panoscan
www.panoscan.com
1 (818) 990-1931