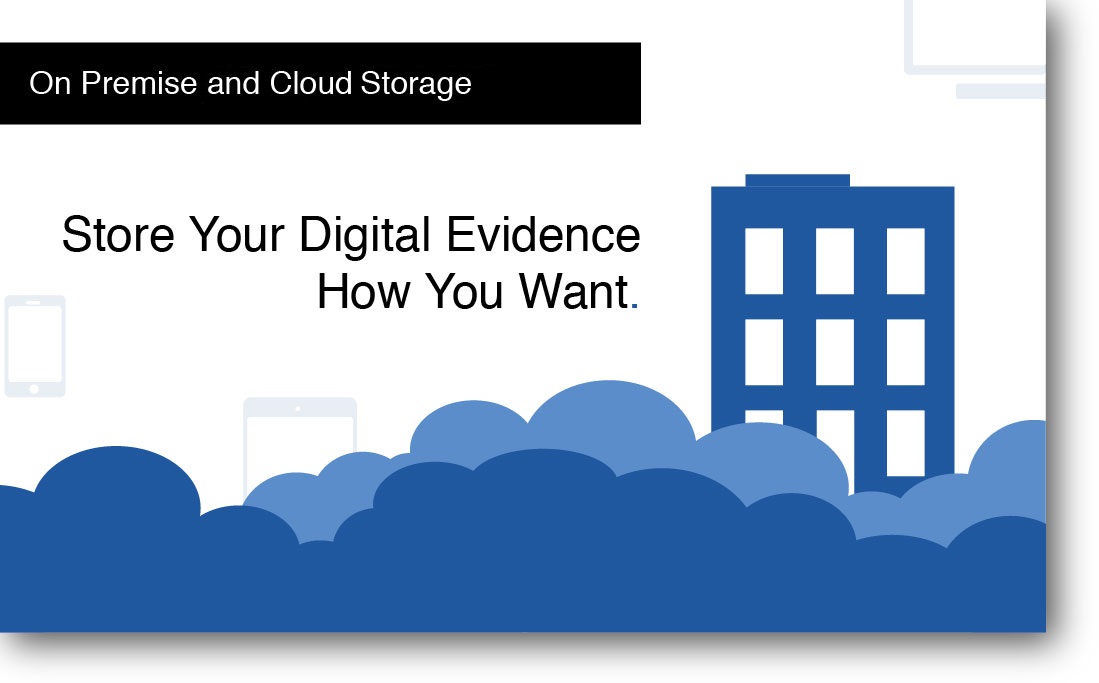 VeriPic offers On-Premise, Cloud, and Hybrid storage for your digital evidence to give law enforcement the flexibility you need when it comes to managing your data.
We know that every agency's storage needs and technical capabilities
are different. VeriPic gives you expert advice and a choice
when it comes to how you store your data.

Manage all of your digital evidence from any device with VeriPic's storage solutions.
VeriPic enables law enforcement to manage all case files in a storage environment that works best for your short-term and long-term needs. Store files such as body worn camera videos, standard and proprietary video, crime scene photos, audio files, and documents.